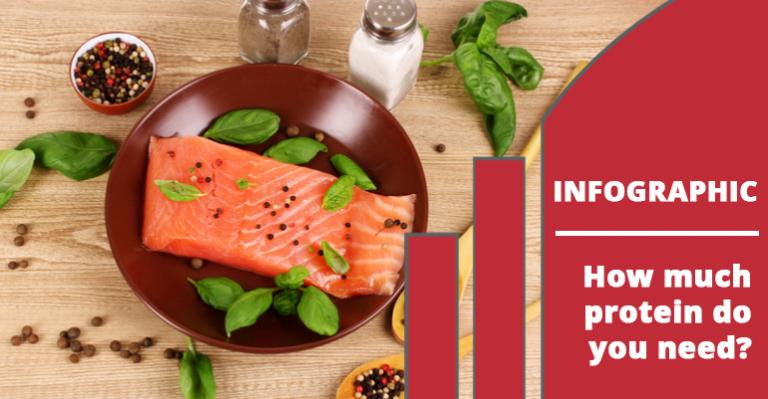 Currently the UK government recommends a mere 0.8 grams per kg of bodyweight, that's a pitiful 56 grams of protein per day for a 70kg male!

Scientists have teamed up to publish large studies looking at health improvements from protein over the course of years but unfortunately, to reap a lot of the benefits associated with protein intake we need to be consuming a lot more than what's currently being advised, and despite the huge amount of reasearch around protein the government still stands by their recommendation.
Fear not! As my team and I have been reviewing the most recent literature that's hot off the press, to uncover how much protein is exactly needed if we wish to keep on top of our health, and our training.
We've pulled out all of the 'need-to-know' stats and figures from the research we've reviewed and compiled them into this handy infographic with the specific amounts you should be shooting for.
So, whether you're an active person who loves to train, someone looking to lose weight or you're wishing to optimise your performance and recovery, we have a protein intake that's right for you!