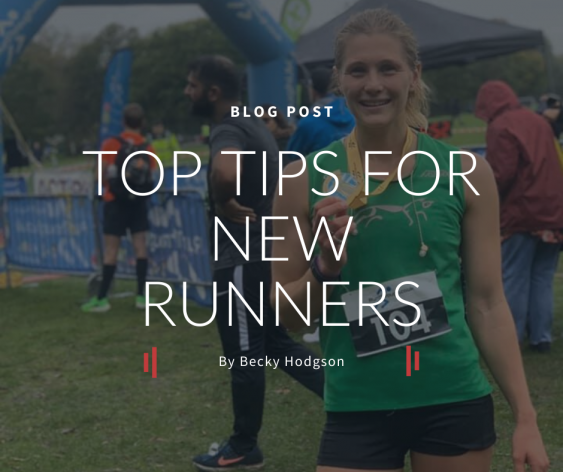 It's been lovely to see so many people using this lockdown as a time to rekindle their love of running or take it up for the first time. However, with little warning of the lockdown coming, some people may have taken it up as a last resort, with little knowledge of how to get started and how to progress while staying injury free. Here are a few tips to get you started and keep you going over the next few weeks.
1. You do not need to run continuously
Don't ask too much of yourself - every step counts, whether it's running, jogging or walking. If you're new to running, try a 1:2 ratio of running and walking to start, for example 1 minute of running followed by 2 minutes of walking. Once you feel more confident, progress to a 1:1 ratio. As the weeks go on slowly reduce the walk time and increase the run time. It may take a few weeks before you feel confident to run continuously for more than 5 -10 minutes.
2. You don't need to run everyday
I know the idea of running every day sounds great during that motivated phase when you first take it up, however this simply is not sustainable, nor is it ideal. No matter how strong or fit you may be, your body needs time to recover. Lack of recovery leads to injuries, low motivation and boredom. Keep your body and mind hungry to run by limiting it to 2-4 runs per week.
3. Keep the routes changing
In an ideal world you would run a combination of off road and on road routes. Your ankles are built to need to stabilize, constantly running on road can lead to injuries. Wherever you can, keep the terrain changing. If you are limited for routes, you can also try running your route in reverse to help combat boredom.
4. Keep a steady pace
I know it sounds obvious, but you will find yourself shooting off at the start with pre-run confidence. This may closely be followed by an urge to need to stop after 1-2 minutes. It's incredibly hard to learn how to pace yourself, even the pros get it wrong. Start super slow, slower than you believe necessary. Let your body warm up to the feeling of running and you'll find you'll hit that wall a lot later on, or not at all.
5. Treat yourself to a post run recovery walk
You will most likely be sore after the first few runs you complete. This is completely normal; however, it can be reduced by simply treating yourself to a 500m-1km walk after your run. Try not to finish your run right on your doorstep, give your body time to cool down while staying on your feet. Keeping the blood flowing while you cool down can have a significant effect on reducing the aches you feel in the hours following your run.