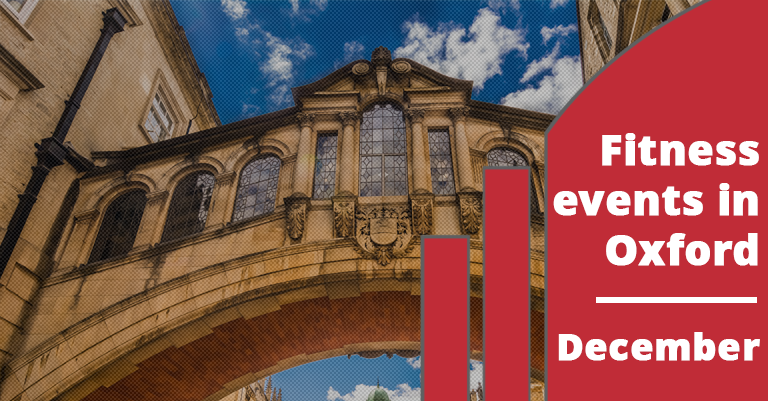 With Christams looming just three weeks away, the only thing on people's minds is shopping, fine food and drink; and of course the works Christmas party! This leaves little room to think about exercise and fitness to which, we normally just push it to one side and say; "I'll wait until January and start in the New Year!"
I'm afraid I have to agree, Christmas is a time where personal trainers like ourselves see a drop in business and a general laxidasial approach to fitness. After all, Christmas is, and can be a very stressful and expensive time of year.
Having said that, Oxford still caters for some great Christmas fitness excitement, with no other than the annual Santas on the Run event. A joyous 3k run around the festive spires of Oxford. What better way to bring in the merry season? The picturesque walk, jog or run for young and old winds through Oxford City Centre and University Parks, taking in Oxford's pristine colleges enroute.
Fitness events this month around Oxfordshire:




Santas on the Run
About: 3k fun run around Oxford
Where: University Parks
When: Sunday 14th December
How much: £17:00 adults - £12 Children - FREE for under 5s
Your ticket includes:
• A FREE Santa suit and race number
• Unlimited support from our jolly elves
• Delicious mince pies on event day
• Warm up routine with 1,700 other Santas
• A fun-packed goody bag and Santa medal
• A fantastic way to start your Christmas holidays!
More Info