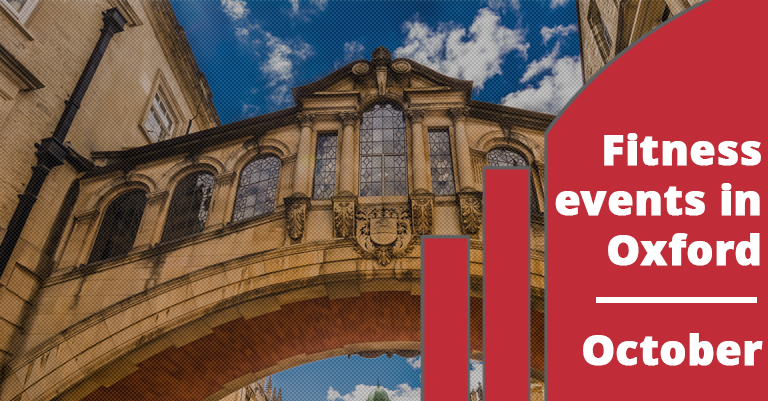 With our HQ in the city, we thought we'd best round up all the fitness events in Oxford that are happening in October. Looking for a new challenge? We've found plenty that will test your limits this month!

Saturday 7th October, 10:00am
Fancy yourself in Game of Thrones or Robin Hood? The Oxford Archery Training Centre's autumn term kicks off on Saturday 7th. The term consists of five structured workshops, and you can attend all of them, or just those you fancy. It's open to all ages!

Saturday 14th October, 12:00
This one's a bit further away from our usual Oxford stomping ground, but it sounded so good we just had to include it! Windsor Brewery is hosting a 5k and five mile fun along the River Thames, but best of all its followed by a brewery tour, a beer and a food festival – what's not to like!

Saturday 21st October, 11:30am
For any of our Oxford University student members, the university Polo Club is running taster sessions on the Saturday and Sunday of this weekend. For £30, you get transport, nibbles and drinks as well as time to practice polo swings. Could this be your next fitness pursuit?

Saturday 21st October, 10:00am
Love Halloween, love being outside? Then you're in luck. Thames Valley Orienteering Club have arranged a spooky orienteering session at beautiful Waddesdon Manor. There's no set path to follow, you'll have to make your own way around the 3k or 5k course, and there will be plenty of spooky surprises!

Friday 28th October, all day
If you fancy something with a bigger thrill, Newbury's Zombie Run is returning at the end of the month. It's a 5k inflatable course, complete with zombies. Don't fancy the run? You can even enter as a zombie to infect the runners!

Various times throughout October
Every Saturday at 9:00am, Oxford's park run sets of from Cutteslowe Park and Sunnymead Park.