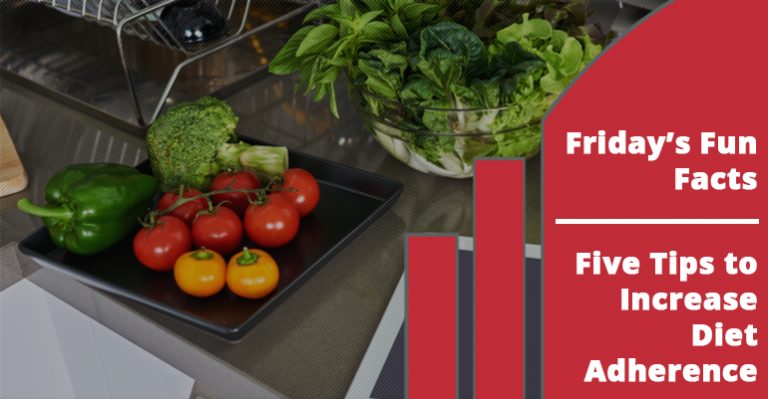 For some people, sticking to a calorie controlled diet and losing weight can be an easy task, but for most of us (myself included) it can be a bumpy road with many setbacks along the way.
This is completely normal and you shouldn't become disheartened if you fall off the band-wagon; the important thing is to recognise when you've fallen off, why you fell off and what you're going to do to get back on it.
A study published this year in the The Society of Behavioural Medicine looked at the reasons people lapsed on a diet. I'm not going to bore you with the specifics as it's the sexy stuff we're really interested in.

So here we go; over a one year period it was found that:

• Unintentional food intake was the most common reason people lapsed i.e. the foods you know aren't good for you but you love them anyway (pastries, cakes, ice cream, chocolate and crisps)
• Lapses were highest when at home – 46% of lapses occurred at home compared to at work or when eating out.
• The most common time for a lapse was in the evening – between 6:00pm and 9:00pm
• The risk of lapsing was higher at the weekends compared to weekdays
• Feelings of hunger and deprivation, and the availability of delicious foods were also associated with an increased risk of a lapse

The researchers also discovered that people who were stressed, angry, lonely, sad or bored lapsed more frequently than those who had a more rounded emotional state.
Now, if you're anything like me then ninety percent of your lapses coincide with these findings.
Personally, I find it much harder to stick to my diet when I'm working from home and over the weekend than during the week. Come the evenings, it'll be around 8:30/9:00pm when I start craving the chocolate and all things sweet. These cravings are then further exacerbated when I'm bored, stressed or when I know I have bar of Dairy Milk sat in the fridge door – it can be so hard sometimes!
So when it comes to diet lapses you have two options. The first is to adopt a mind-set of "oh well, science says I'm bound to fail, this is out of my control." The second is to look at the strategies above, see which ones you identify with and then use this information to help prevent further lapses.
If you can build in a few strategies to help reduce or better yet, prevent a dietary lapse, then you'll be onto a win and a far more successful weight loss journey.

Here are a few examples:

1. Access to delicious and highly desirable foods was the biggest cause for people to lapse. Find ways to control your access to these foods, simply by removing them from your cupboards and not letting them enter your home. Also try limiting your exposure and visibility to them through photos on social media, television ads and cooking programmes – programmes such as Bake Off really aren't going to help supress your cravings for these types of foods!
2. People are most likely to lapse when at home - If home is the place where you find self-control difficult then ask yourself why? Why are you more tempted by foods when at home than anywhere else? Is it because of boredom, access to delicious foods, loneliness, habit, or lack of routine? If you're able to find what pulls that trigger you can then think of ways to prevent it. Through working with clients I've found boredom, access to tempting foods and habit to be the main reasons they lapse when at home. Why not set yourself a new healthy habit. When you've got home and relaxed for a while, why not go for a daily 20-minute walk to increase your step count and prevent you eating?
3. The window between 6:00pm-9:00pm is the dangerous time for diets! This makes a lot of sense as most people will be returning home from work, often feeling stressed, hungry and tired, so will pop the kettle on for cup of tea, in which case biscuits are usually nearby, or they may pour themselves a glass of wine (or two, three, and four… oh God, I've drunk the bottle).
Habit plays a huge role here as there are many actions such as walking through the front door, popping the kettle on, sitting down to watch TV, that all spark an unconscious cue for self-reward. Being aware of these actions and the cues they spark can really help you to reduce the acts of self-reward, and therefore what's being put in your mouth. - If you wish to know more on why habits exist and how they can be changed, I strongly recommend the book: The Power of Habit by Charles Duhigg.
4. Emotional state dictates whether a person is likely to lapse. If we're bored, stressed, lonely or sad we tend to reach for the snack cupboard to help cheer ourselves up. Last week I talked about how tryptophan can help alleviate some of these emotional-based carvings.
Boredom and stress seem to be the biggest culprits for food cravings. Boredom often occurs in the evenings when we're sat around with nothing really to distract us. Plan your evenings with activities such as going for a walk after dinner, attending a local book club, signing up to a team sport, or even going to the gym. These will help to provide structure and alleviate boredom, all while taking your mind off food.
5. The feelings of hunger and deprivation led to a greater lapse rate - Opt for higher satiety foods to help minimise the feelings of hunger and deprivation, which impact lapse risk. Meals that are high in protein and fibre will help to keep you feeing fuller for longer. Also, look at foods with a high-ranking Fullness Factors (FF); these are foods that are more likely to satisfy your hunger with fewer calories. Examples include potatoes, watermelon, beansprouts, eggs, popcorn, porridge and steak.


source: nutritiondata.self.com
These are just a few strategies you can put in place to help ensure you stay on track. Admittedly, it would be unrealistic to expect everyone who starts on a diet to adhere to it 100% of the time, we're only human after all. So it's important to be aware there will be times when you encounter a lapse, and although you may not be able to fight it you can reduce it. Swapping certain foods for others can help reduce the caloric intake of a lapse.

Here are some great food swaps that you can use:
• Ice cream swapped for Alpro ice cream
• Slice of cake swapped for a protein bar (try a Grenade bar)
• Crisps swapped for popcorn
• Glass of wine or beer swapped for gin and slim line tonic
• Sugary beverages swapped for diet versions
• Crackers or biscuits swapped for oatcakes or rice cakes

There you have it, a few stretgies that may just help prevent you from having a minor stumble off the band wangon.
References:
Forman, E.M., et al. Ecological momentary assessment of dietary lapses across behavioral weight loss treatment: characteristics, predictors, and relationships with weight change. Ann Behav Med. Mar 9, 2017 [Epub ahead of print]