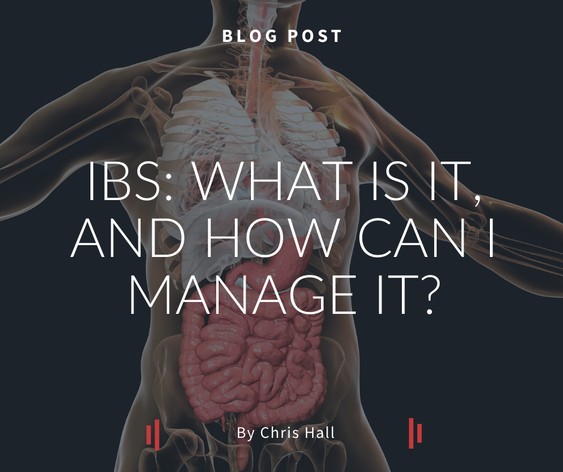 "I've got a gut feeling about this…" is something we say when we expect to feel a certain way, either positive or negative, about a behaviour or event that's about to happen. Unfortunately, having a "gut feeling" if you suffer from Irritable Bowel Syndrome (IBS) rarely leads to good fortune, and instead is a telltale sign that your gut isn't happy and one of the following - abdominal pain, cramping and/or diarrhoea - is soon to be expected.
IBS affects up to 20% of the general population (1) and although it's not life-threatening, it can cause embarrassment, pain and discomfort, resulting in social anxiety and an overall decrease in quality of life. We see the impact of it every day among our members, and work closely with those affected to try and identify triggers and manage and reduce symptoms.
The mechanisms that cause IBS are still unclear and there are a huge number of theories in the medical world. Some scientists believe it's linked to food poisoning, as one in nine people who experience food poisoning develop IBS in later life (2). Other scientists believe it could be related to stress, dietary allergies and intolerances, genetics, intestinal infections and pathogens, and/or intestinal permeability. As a result of this confusion, if you look for help online at the moment, you'll find reams of information telling you to:
• avoid certain foods such as gluten, diary and sugar
• avoid foods high in fibre
• avoid food that are low in fibre
• avoid certain fruits and vegetables
• avoid alcohol, fizzy drinks and caffeinated beverages
• eat at the same time each day, avoid skipping meals, eat slowly
• drink more water
• reduce stress
Just looking at this is enough to stress us out! There's so much conflicting information out there it makes it difficult to know where to start, and what to give up. So, what should you do? And what process do we follow with our members?
Now, it's important to note that we're not doctors, but there does seem to be a rather strong (3) suggesting that alterations in our gut microbiome could be a major contributing factor to IBS, and the use of probiotics looks promising in tackling the related symptoms.
In our experience with members, a good place to start is with an elimination diet. These specific diets aim to strip back the most common 'flare up' foods with the intention of slowly reintroducing them back in to your diet one at a time. This is a great exercise as it allows you to introduce one food type at a time while monitoring whether or not it causes any symptoms. At the end of this process you should have a good overview of the foods that cause you flare ups and those that your gut's happy with. Dr, John Berardi has some great information on elimination diets here: https://www.precisionnutrition.com/elimination-diet-infographic
Alongside an elimination diet, studies (4) have found supplements such as oil of peppermint taken daily (300-600mg) appear to reliably and effectively reduce abdominal pain in those suffering from IBS for as long as it is taken.
As mentioned above, the use of probiotics is getting more and more attention in this area. A 2020 meta-analysis (5) looking at 35 random controlled trials involving 3,452 participates found supplementation of a broad spectrum probiotic led to favourable improvements in certain specific IBS-related outcomes, including abdominal pain, bloating and flatulence.
Every case is different, and before supplementing it's crucial to work with a professional who understands your unique symptoms. While there's no one way to eliminate IBS, working out the foods that trigger your symptoms and taking steps to manage your symptoms can make life a lot more comfortable.
References
1. PMID 22426087
2. PMID 28069350
3. PMID 28069350
4. PMID 389344
5. PMID 32014597