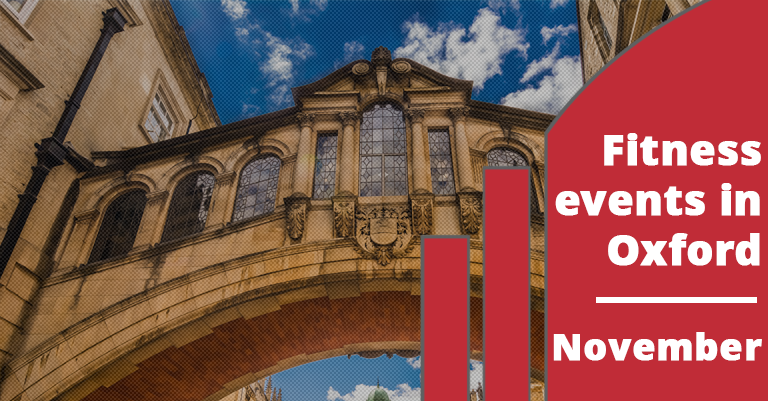 Oxford, Britain's 52nd largest city with a population of 151,900 people [1]. Once the capital of England during the English Civil War, Oxford is known as the "city of dreaming spires", a term coined by poet Matthew Arnold, and is one of the most sought after cities to live. Home to Oxford University the oldest university in the English speaking language. Proud to have educated some of Britain's finest Prime Misters, the likes of Margaret Thatcher and Tony Blair. Oxford has links to some of the best selling authors of all time including; Lewis Carroll, JRR Tolkein, and Philip Pullman, to name a few, and boasts Sir Roger Bannister, the first person in history to break the sub four minute mile barrier back in 1954.
Those who live in Oxfordshire are generally healthier and are expected to live longer than the national average for England. In 2012, only 20.2% of adults were classified as obese, which again is better than average [2].
I believe people living in Oxford tend to place greater value on their health and well-being and take pride in looking and feeling great. In fact, 53.9% of Oxfordshire are aware or concerned about their weight [3]. Oxford County Council have stated they are making it a priority of theirs to reduce obesity figures in both children and adults as well as to see an increase physical exercise [2].
Personally, I love Oxford and wish to see it live on as one of the greatest cities to live in, in the world. One reason I launched Hall Training Systems, was to offer the people of Oxford and those who visit the opportunity to take their health and fitness to the next level, and so founded one of Oxford's finest personal training services.
I understand we cannot cater for everyone, nor is personal training a service that you may be ready to take up just yet. So, it's why every month I bring you a review of Oxford's sporting and fitness events that's going on in the commmuity. I hope there's something for everyone.
Let's get Oxfordshire moving!
Fitness events this month around Oxfordshire:
G-Fit Mums
About: Get back into fitness after having a baby!
Where: Gladiator Fitness Studio
When; every Wednesday, Friday
How much: £6:00
More Info
Yoga Class
Where: The Clifton Centre
When: every Wednesday
How much: contact elaine@yogabeing.co.uk
More Info
Hot Bikram Yoga
About: Hot Bikram yoga suitable for all levels and fitness abilities
Where: YogaVenue
When: see website
More Info
Active Forever
About: Sport and social session for over 60's
Where: The Park Club Milton
When: every Monday
How much: £2 non-members, free for members
Team Gladiator Running Group
Where: Gladiator Fitness Studio
When: every Sunday
How much: free
Pole Fitness
About: Pole Fitness combines dances, gymnastics and virus skills to get you fit!
Where: Jherico Community Centre
When: Sundays
How much: £7
Zumba
About: Dance based fitness
Where: The Old Fire Station
When: every Monday, Wednesday
How much: £5-£6
Multi-skill Sport & Fun Exercise for 2-4 year olds
About: Basic key skills. Games, balls, parachute, hoops, balance, gymnastics, running and lots of fun.
Where: St Clements Family Centre
When: see website
Oxford Walking and Bike Tours
About: See the best parts of Oxford as you take a 2 hour bike tour in and around the parks and collages of Oxford
Where: Tours start opposite Fudge Kitchen, 5 Broad Street
When: Monday to Sunday
How Much: Free - £25 per person
More Info
Sources
[1] http://www.oxford.gov.uk/PageRender/decC/Population_statistics_occw.htm
[2] Public Health Profile: Oxfordshire, 12 August 2014
[3] Oxfordshire Insight. Mosaic Dashboard